I'm raising funds for RMHC Southwestern Ontario.
Ends: August 31, 2021
Ronald McDonald House in London was our family's home base for 198 nights! Our son, James David "JD" spent 239 of his 253 days in this world, in hospital in London, more than an hour's drive from our home in Sarnia. Because of RMH-SWO, we could stay close to JD and his 4 older siblings had a place to play after visits with their brother. As a birthday present to me, and to JD, please consider making a donation in his memory. He would be 2 years old on August 24th.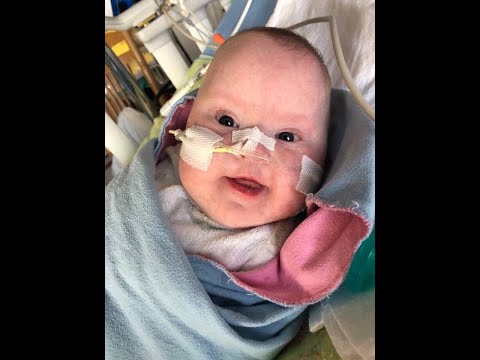 ---
Donation History
August 31, 2021
Christine S donated $50
Saint J.D - Pray for us!
August 24, 2021
Amanda M donated $50
August 17, 2021
Stephanie M donated $50
August 16, 2021
Katie S donated $40
August 5, 2021
Megan N donated $50
August 5, 2021
Beverley R donated $50
Remembering all the love surrounding JD.
August 5, 2021
Logan S donated $100
August 5, 2021
Anonymous donated $500
We love and miss you JD. May you sing with Jesus.