93%
$310 remaining 0 days left
Eds Fundraiser for RMHC!
Thursday April 4, 2019 at 10:00am
to Saturday May 11, 2019 at 6:00pm
I'm raising $5,000 for families at the Markham Ronald McDonald Family Room.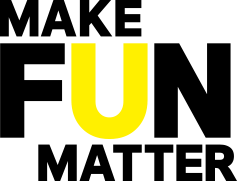 Come Support me!
On May 8th I will be flipping burgers and working at McDonald's to help raise money for the Ronald McDonald House at Markham Stouffville Hospital.

Our family used this room for 5 days and nights when my daughter Tesa was an infant and had a severe case of bacterial Pneumonia. The room was extremely valuable to us.

Any donation made to this charity, I will give match to $100 gift card for you to come spend at my store Ed's Fine Imports. On top of that I will be entering you into a draw to Win a few great prizes. First Prize. Steven Stamkos Autographed Jersey. Second Prize . Connor Brown Autographed Jersey. Third Prize a $200 gift card to Ed's Fine Imports. I hope this helps you generously donate to such a wonderful cause in our own community.
How your donation makes a difference
$10 provides a House with a new book for the House library or a family with gift cards.

$25 provides a family breakfast before they head to the hospital

$177 provides a family with a bedroom for one night
Ronald McDonald Houses keep sick children close to their families and to the care they need to heal.
What We Do