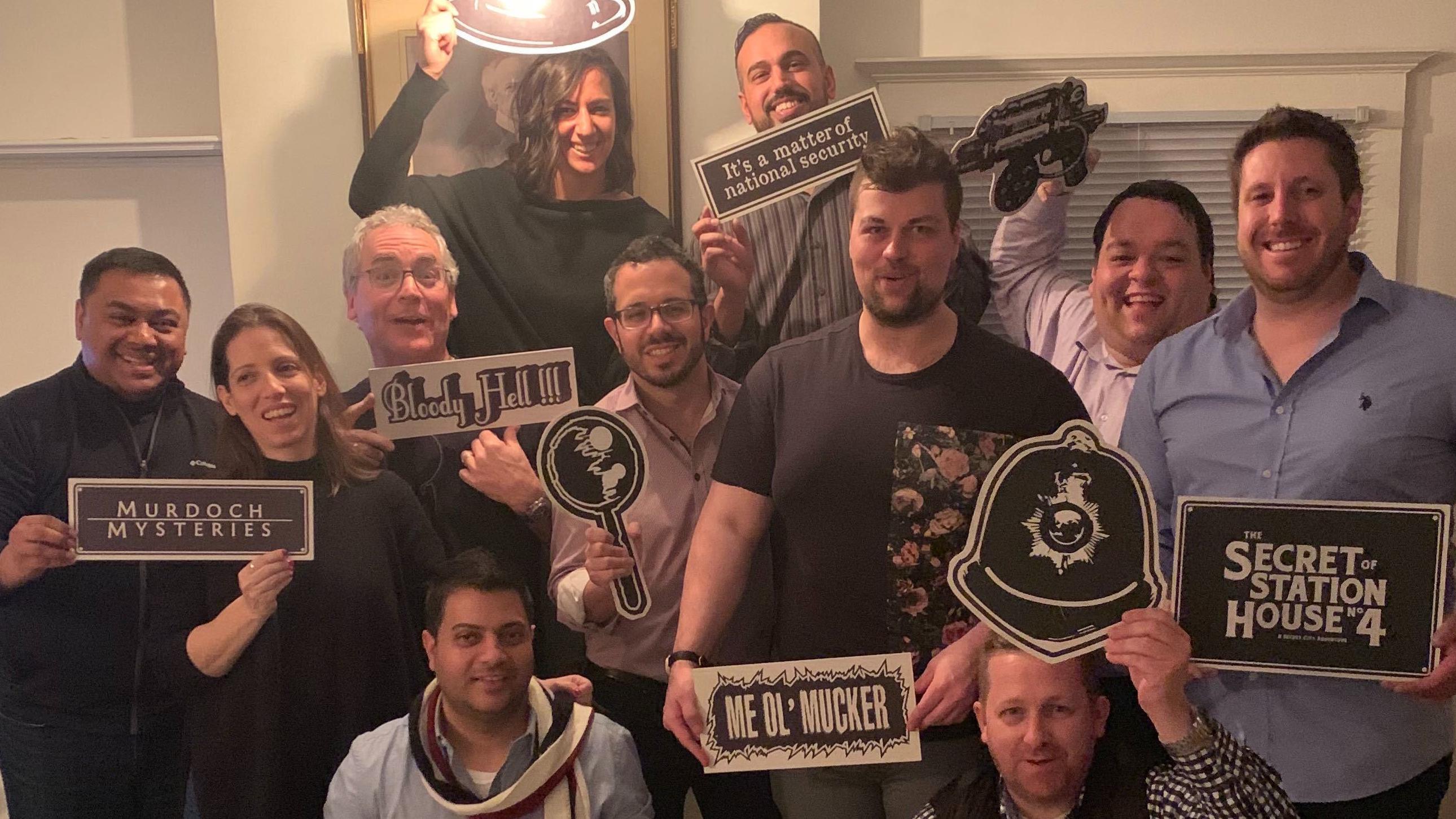 Together we are raising $3,750 for RMHC Canada.
Ends: April 30, 2019
When a child gets seriously ill, the stress can be devastating. Tough decisions often split families apart when they should be together most. Ronald McDonald House in Toronto (https://www.rmhctoronto.ca/) provides housing that is close to area hospitals, and offers a home-away-from-home for families while their child heals. One of AllCloud's core values is to Pay It Forward. We pride ourselves on our promise to give back to our community each year. Our goal is to raise $3750 in support of the RMHC Toronto House. The AllCloud Toronto team will be spending an evening on March 26, 2019 at the RMHC Toronto house to cook dinner for the 150 residents. Though we are fundraising in conjunction with our event, your donation will not fund the event, but will be directly directed to the Toronto House. Please donate, and help us give the gift of togetherness!
---
Donation History
May 23, 2019
Robbie E donated $60
May 23, 2019
Anonymous donated $800
March 22, 2019
Sham R donated $50
March 20, 2019
William L donated $150
March 20, 2019
Evelyn L donated $150
March 16, 2019
Ruti B donated $51
March 16, 2019
Brian W donated $51
March 13, 2019
E L donated $51
March 12, 2019
Bart S donated $51
March 12, 2019
Richard G donated $124
March 12, 2019
Stephanie D donated $27
March 12, 2019
Anonymous donated $27
March 12, 2019
Farzad K donated $27
February 28, 2019
Astrid M donated $27
February 27, 2019
Shaun C donated $27
February 27, 2019
Ilva P donated $51
February 26, 2019
Kristen M donated $51
February 26, 2019
Juanita L donated $50
February 26, 2019
Lynne P donated $51
February 26, 2019
David T donated $27
February 26, 2019
Michael P donated $100
February 21, 2019
TomyeAnne B donated $51
February 16, 2019
Jonathan W donated $100
February 13, 2019
Erin F donated $27
February 11, 2019
Brian C donated $100
February 1, 2019
Anonymous donated $180
January 30, 2019
Anonymous donated $100
Together we have raised $2,561 of our combined $3,750 goal
Teams participating in this Fundraiser