Campbell River McDonald's McHappy Day Hero Fundraiser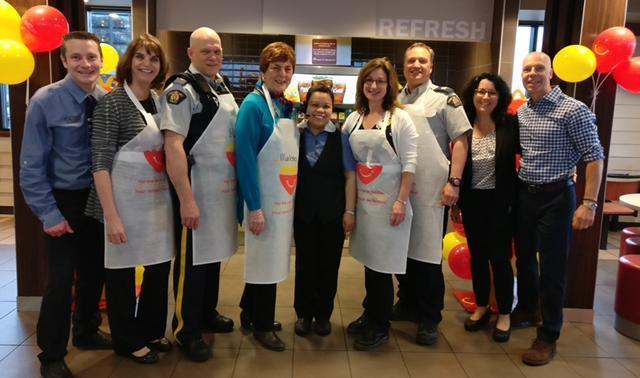 Together we are raising $5,000 for RMHC Canada.
Ends: May 9, 2019
Ronald McDonald House BC is a home away from home for families and their seriously ill children who are receiving treatment at BC Children's Hospital. For parents, staying at the House eases the financial burden when they must leave their homes, jobs and communities to care for their sick child in Vancouver, and offers emotional support from other families experiencing similar situations. For kids, the House is a place to play, to make friends and to experience the magic of childhood, even as they fight serious illnesses. More than just a place to stay, Ronald McDonald House BC helps families heal better, together. Last year, 23 families from Campbell River had to stay at the House, with their average visit being 170 nights. Please help us continue to support these local families when they need it most! Thank you so much for your contribution.......the team at Campbell River McDonald's truly appreciate your generosity!
---
Donation History
March 24, 2018
Anonymous donated $100
Together we have raised $100 of our combined $5,000 goal
Teams participating in this Fundraiser