Grandview Hwy Mc Happy Day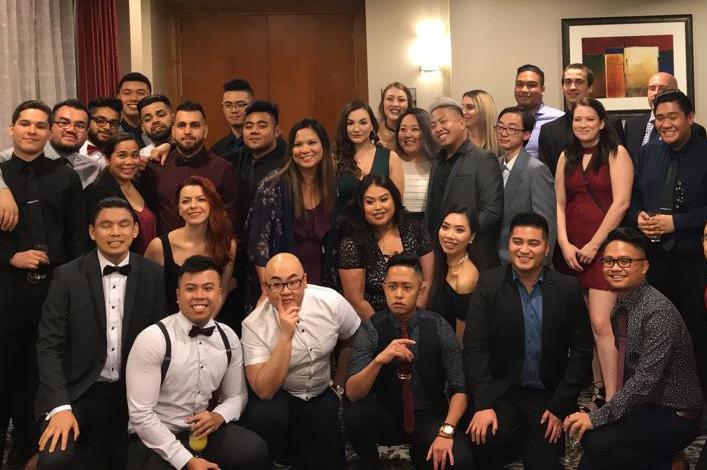 Together we are raising $15,000 for RMHC Canada.
Ends: May 2, 2018
For many of us our passion and drive with this company lays within the tremendous things it has accomplished for RMHC families facing challenges we couldn't fathom. Some of us have cooked for these families, some have had dinner with them, while we've all been able to meet the families and children who our efforts effect directly. As we come together and elevate culture within our community I ask that we build towards a common goal and have the will to all see that there's always someone else who could used our help, so how are you stepping up and being that change? Last year we raised over 10,000 dollars with just our restaurant alone, this year we would like to raise 15,000! We can only do this with every person supporting. Every heart, dolllar and kind thought counts. "Sometimes you just need a break to get out of the hospital setting," says Julie. "In the Family Room, there are no gurneys or nurses. There's a fireplace and an armchair. You can relax in a home setting, not a hospital one." One quote from a mother of two dealing with her new born who Michel was born with medical conditions. His throat just stopped, and his stomach was connected to his trachea (lungs). Multiple surgeries were required to reconnect his esophagus to allow him to eat and throughout this whole experience, the daunting worry of expenses and every other fear were put at ease. All she had to worry about was being there for her son, while ensuring she could go through every step with her family together.
Event Details
April 01, 2018 | 12:00 am
2909 Grandview Hwy
Vancouver BC V5M2E4
Canada
---
Donation History
April 18, 2018
Anastasia R donated $25
April 17, 2018
keith o donated $50
April 6, 2018
Anonymous donated $25
Together we have raised $100 of our combined $15,000 goal
Teams participating in this Fundraiser