Kincardine McDonald's McHappy Day Hero Fundraiser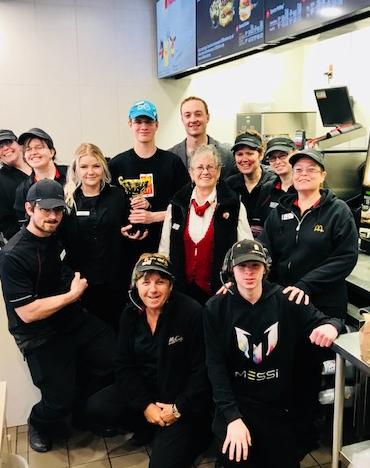 Together we are raising $2,500 for RMHC Canada.
Ends: May 2, 2018
Please help support Ronald McDonald House Chairities which provides a home-away-from-home for those families who are in need the most. We are on a quest to raise funds to help Ronald McDonald Houses in South Western Ontario, support the thousands of families who visit the House each year. With your help, families are able to spend quality time together when time may be limited, and escape the hospital atomosphere while exchanging stories with other families going through similar situations. Any amount is helpful and will go a long way to help a family in need.
---
Donation History
April 29, 2018
Karolina K donated $50
April 4, 2018
MaryEllen M donated $50
April 3, 2018
Chrystal C donated $50
March 29, 2018
Justin R donated $177
March 27, 2018
Cathy S donated $25
March 27, 2018
Heather M donated $177
March 22, 2018
Lynn R donated $25
Together we have raised $554 of our combined $2,500 goal
Teams participating in this Fundraiser