RCYC4RMDHC TENnis "Tournament"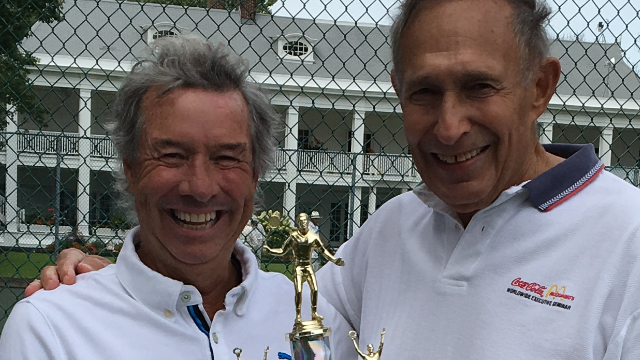 Together we are raising $15,500 for RMHC Canada.
Ends: December 31, 2018
The ask is simple: watch the video, come out and play tennis at the incredible 10XTO facility and donate one-hundred and fifty-five dollars to the Ronald McDonald House Charities of Canada. The video will take you three and a half minutes, 10XTO will blow you away, the tennis will help you forget about the cold, miserable weather and the $155.00 will cover the cost for a family for one night. The goal is to provide 100 nights at the Ronald McDonald House; a tax receipt for the amount will be issued at the time of the donation.
---
Donation History
December 12, 2018
Scrivener Consulting Ltd. donated $124
December 6, 2018
Jerry R donated $3,263
November 22, 2018
Robin B donated $155
November 20, 2018
Paul H donated $500
November 18, 2018
Mary B donated $310
November 16, 2018
Daniel G donated $155
November 16, 2018
Paul M donated $155
November 12, 2018
Frank G donated $250
November 12, 2018
nancy s donated $155
November 9, 2018
Ron B donated $155
November 6, 2018
Peter B donated $354
November 5, 2018
Robert M donated $177
November 5, 2018
McDonald s Restaurants of Canada Limited donated $5,000
November 3, 2018
McDonald s donated $25
November 2, 2018
ClaireMatt P donated $310
November 2, 2018
Ken M donated $2,000
November 1, 2018
Anonymous donated $2,500
November 1, 2018
Megan L donated $177
November 1, 2018
Jamie K donated $155
Together we have raised $15,920 of our combined $15,500 goal
Teams participating in this Fundraiser