Warman McDonalds Dream Team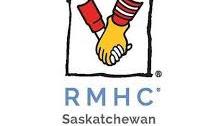 Together we are raising $6,000 for RMHC Canada.
Ends: May 8, 2019
When a child gets seriously ill, the stress can be devastating, and often families are found to be split apart when they should be together most. The Ronald McDonald House in Saskatoon is close to hospitals and provides a home-away-from-home for families while their child heals. Warman is a very tight knit community and we urge you to share this fundraiser with family, friends and local businesses. Please donate and give the gift of family to those who need it most!
Together we have raised $0 of our combined $6,000 goal
Teams participating in this Fundraiser