SockIt for Sick Kids and their Families - RMHC NL
Together we are raising $10,000 for RMHC Newfoundland and Labrador.
Ends: November 30, 2020
November 20, 2020 SockIt for Sick Kids and their Families is a fun day of wearing signature red and white striped socks, combined with fundraising efforts and social media sharing. With just one pair of our signature red and white striped socks you will be raising funds and awareness to help to keep families close at RMHC Newfoundland and Labrador! Together you are helping families stay close when it matters the most! You can SOCK IT at Work. You can SOCK IT at Play. You can even SOCK IT at School. 1. Purchase your signature red and white striped socks for $10 at Ronald McDonald House before they are all gone!! With your socks you receive your fun SOCK IT day supplies (posters, stickers, pledge sheets etc.) . Order online https://rmhcnl.ca/events/community-events/sock-it/) , by phone at 738-0000, 1-855-955-HOME (4663) or by email at info@rmhcnl.ca.  Socks can be picked up at RMHC NL and for outside St. John's area, shipping and handling charges are $2 per pair. For orders of more than 50 pairs, please email jamesreid@rmhcnl.ca 2. Get together with your co-workers, friends and/or family to raise extra funds.  We can send you pledge sheets and you can also fundraise online  3. Wear your socks on SockIt for Sick Kids day, collect donations from friends and family, or host a bake sale, then on November 20th , present your donation to Ronald McDonald House. 4. Recognize your efforts and create awareness by taking a picture of you and/or your group wearing your signature striped socks. 5. On November 20 2020, share your pictures on social media with #SockItforSickKids2020 @rmhnl (Facebook) @ourhousenl (Twitter) @rmhc_nl (Instagram)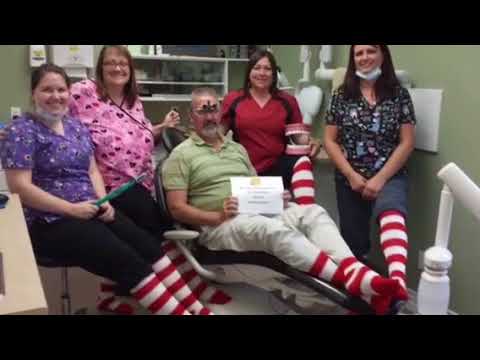 ---
Donation History
November 27, 2020
Alexey K donated $5
November 21, 2020
Jenny M donated $50
My family stayed at RMHC TO in 2014. It was such a wonderful place. They opened there arms to us and helped us to feel at home even though we were far away from Newfoundland. It was comforting we didn't have to worry about where we stayed and meals. The people and their families were friendly and caring. But so very many sick children. There was an abundance of love and support in such a critical time. Love what RMHC is all about.
Together we have raised $643 of our combined $10,000 goal
Teams participating in this Fundraiser