Je recueille 500 $ pour Manoir d'Edmonton (OMRM de l'Alberta).

Fin : 5 novembre 2020
As I reach my 50th year of being on the planet, I decided to ask for donations rather than gifts for this milestone birthday. My aim is to receive $10 CAD for this charity for every year of my life, which equates to 5.82GBP, 7.60USD or 10.68AUD. Only 50 donations and I will reach my goal. This money will provide dinner for one night for the families in the Ronald McDonald House in Edmonton. Everyday I see families facing the worst time of their lives in caring for their seriously ill or injured child. A wonderful lady, Dr. Audrey Evans, and one of the founders of this charity once said, "When a child is sick, the whole family is sick" and never was a more true word said. Without Ronald McDonald Houses, families who have to travel to seek medical care for their child would be under extreme financial pressure and emotional distress but the Ronald McDonald Houses help to alleviate these worries for parents, caregivers, siblings and their extended families by providing a home away from home, a place they can rest their heads, eat a meal and be given transport to the hospital where they often spend several hours each day and sometimes several months in this situation. So please put your hands in your pockets and help me achieve my goal so I can help to provide one meal for one night for families in need.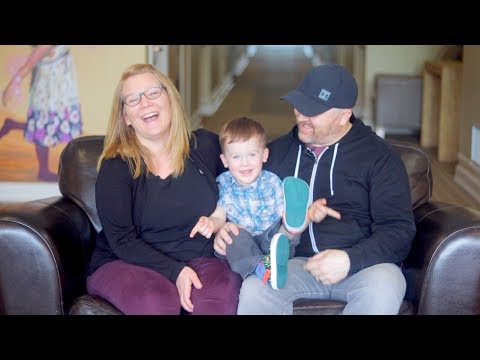 ---
Historique des dons
30 octobre 2020
Jennifer C donné 25 $
Happy Birthday! What a wonderful way to celebrate your next amazing decade!
29 octobre 2020
Marie M donné 25 $
27 octobre 2020
Sarah P donné 25 $
Happy 50th birthday Caroline!! Enjoy your milestone birthday and thank you for raising money for our Houses xx
26 octobre 2020
Audrey G donné 25 $
26 octobre 2020
Susan K donné 25 $
Happy Birthday
26 octobre 2020
Ray K donné 25 $
Ray Kinley
25 octobre 2020
Harry S donné 25 $
24 octobre 2020
Anonyme donné 50 $
24 octobre 2020
Barbara M donné 50 $
23 octobre 2020
Sarah G donné 50 $
23 octobre 2020
Ashley W donné 25 $
Happy Birthday Day Caroline!
23 octobre 2020
Jill K donné 50 $
Have a wonderful day!!
23 octobre 2020
Phyllis & A donné 50 $
23 octobre 2020
Taunya W donné 50 $
Happy Birthday Caroline!! ❤️🎈
23 octobre 2020
Anonyme donné 25 $