Je recueille 1 000 $ pour OMRM du Canada.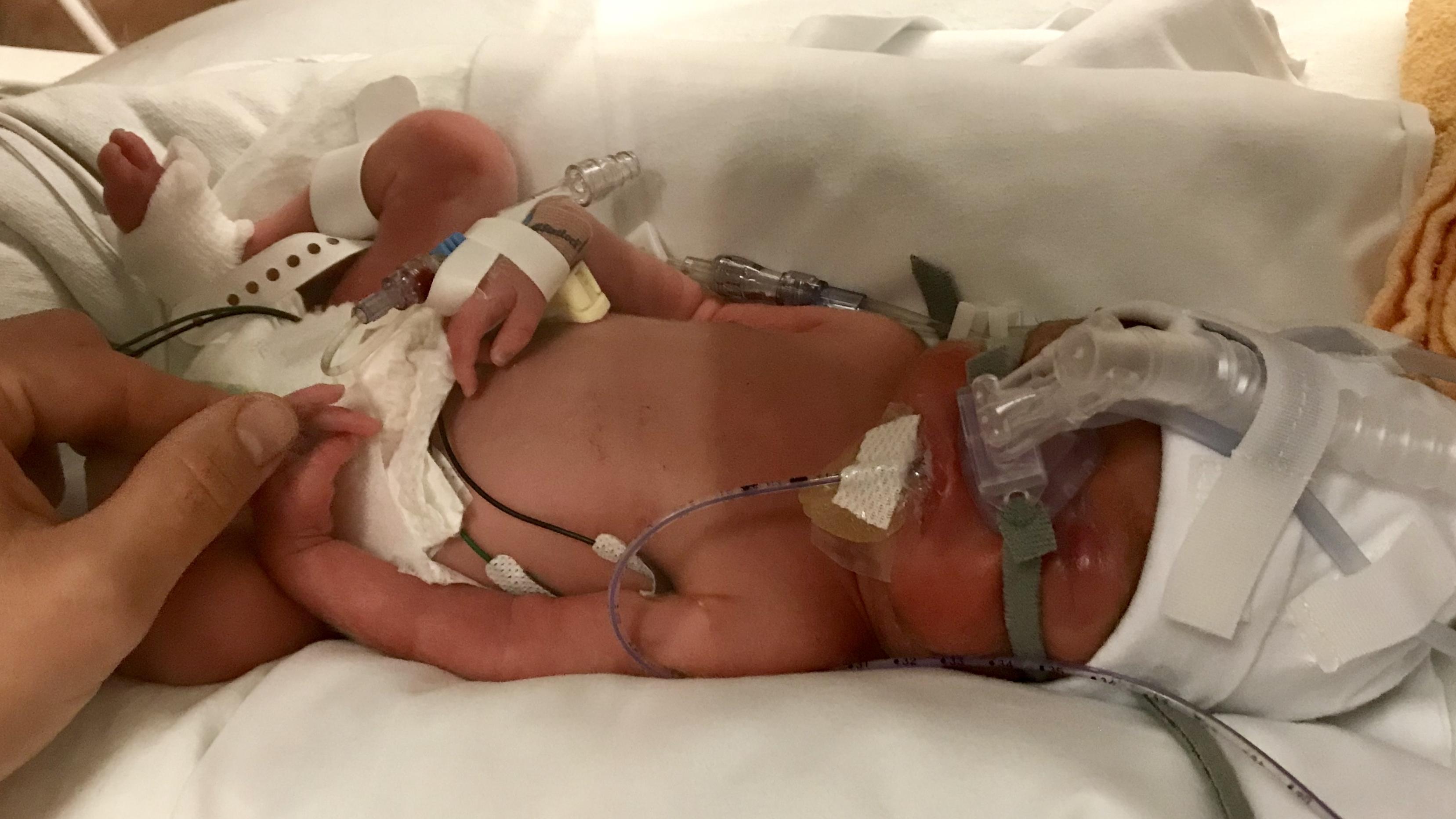 Fin : 30 septembre 2019
On Sept 22, our life was turned upside down when our baby, Grayson, arrived 10 weeks early. Through our 48 days in the NICU (which felt like a lifetime) the Ronald Mcdonald room was a saving grace. It provided us a place for basics like eating and drinking water and coffee - all of which is not allowed in the NICU. It was a comfortable area that was as close to home that many people had. A place we took solace in to cry, call friends and family for support, fill out paperwork, online shop for all the baby supplies we didn't yet have or flip through Instagram to shut off our brains for a minute. We were able to make connections with other families also going through the most difficult times of their lives so we didn't feel quite so alone. They organized group meals on random nights and on holidays so we had opportunities to take a minute, and a meal, for ourselves which we weren't prone to do. We were able to have visitors there so we could talk outside of the loud NICU monitors and alarms, and even have a pseudo Thanksgiving dinner with family. Although we were luckier than most to live close to the hospital, I was fortunate enough to take use of their bedrooms when there were spares so I could sleep in a real bed just a 5 minute walk from Grayson. Michelle, who runs the unit - brings tears to my eyes just thinking of her. Her, and the amazing volunteers are the kindest souls you could ever hope for in a time of need. We are beyond grateful that Grayson is so healthy and happy as we go into this next year, but we have also committed to never losing sight of where we started and the people that helped get us through that time. Any amount that you can donate to help the Ronald Mcdonald Foundation continue to support families with sick children across BC and the Yukon is making an incredible difference that hopefully you will never have to see firsthand. Sorry for the novel. Love to you all.
---
Historique des dons
27 septembre 2019
Traction on Demand donné 250 $
25 septembre 2019
Sarah T donné 100 $
24 septembre 2019
Kristy S donné 200 $
23 septembre 2019
Jessica L donné 51 $
22 septembre 2019
Erin S donné 75 $
22 septembre 2019
Shanna S donné 27 $
22 septembre 2019
Elyse L donné 51 $
22 septembre 2019
Tanja P donné 51 $
21 septembre 2019
The E donné 27 $
21 septembre 2019
Lisa L donné 20 $
21 septembre 2019
Erin M donné 20 $
21 septembre 2019
Jessica K donné 51 $
21 septembre 2019
Svetlana R donné 27 $
21 septembre 2019
Adriana M donné 80 $
21 septembre 2019
Jessica L donné 100 $
21 septembre 2019
Claudine D donné 51 $
21 septembre 2019
Sarah K donné 51 $
21 septembre 2019
Beth S donné 51 $