Je recueille 200 $ pour OMRM du Canada.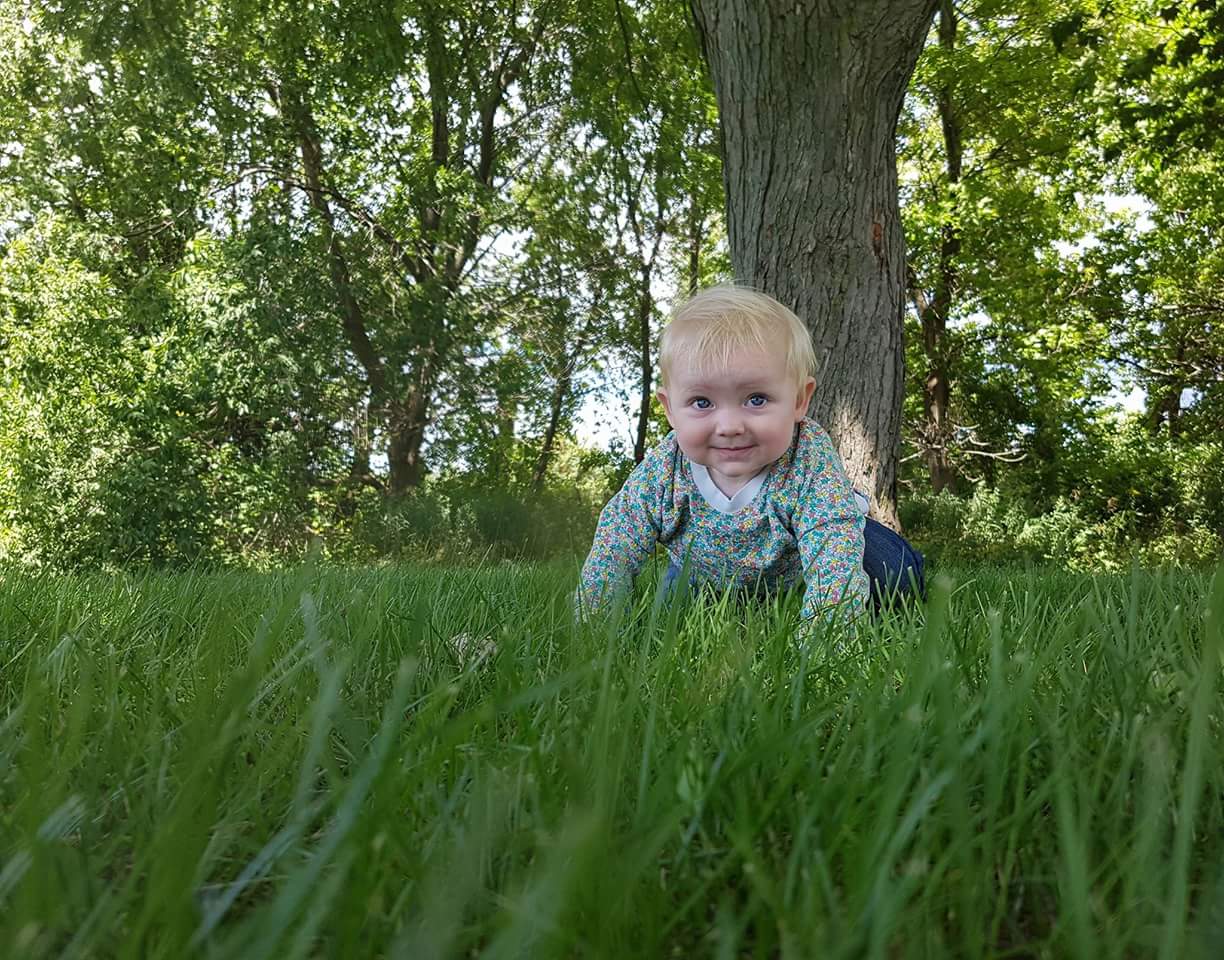 Fin : 15 octobre 2016
Can't believe our Sweet & Sassy Livi Girl is ONE! As most of you know, Olivia is being treated at Sick Kids Hospital, for her Hemangioma Birth Mark. What we have come to realize from our visits is that we are very lucky to have such a great hospital in our backyard. But more importantly, we have realized how blessed we are to be visiting the Dermatology Clinic. At our visits, we walk the halls with parents that have stickers on their clothing reading SURGERY, followed by their children's identification. We share the elevator with four-year-old chemo patients, and their parents hold the elevator for our double stroller. We play in the sibling center, amongst patients attached to IV poles. From our Livi Girl, our family has truly had our eyes opened to the struggles families with sick children go through. Their day to day is so very different from ours. To support these families, if you please, in lieu of a Birthday Gift, we ask that you make a donation to Ronald McDonald House.
---
Historique des dons
3 octobre 2016
Gwen G donné 40 $
3 octobre 2016
Denise F donné 30 $
3 octobre 2016
Karen G donné 50 $
3 octobre 2016
Krystal S donné 60 $
2 octobre 2016
Sharon A donné 20 $
1 octobre 2016
Amanda C donné 50 $
1 octobre 2016
Rosie K donné 25 $
30 septembre 2016
Cameron M donné 25 $
28 septembre 2016
Theresa S donné 25 $
27 septembre 2016
Anonyme donné 20 $
27 septembre 2016
L P donné 25 $
27 septembre 2016
Cherdee W donné 50 $
26 septembre 2016
Kristy M donné 30 $
26 septembre 2016
Kelly A donné 100 $
26 septembre 2016
Michelle P donné 25 $
26 septembre 2016
patricia t donné 50 $
26 septembre 2016
Jeremy T donné 50 $
21 septembre 2016
Anonyme donné 1 $
21 septembre 2016
Cindy F donné 25 $
21 septembre 2016
Michelle R donné 25 $
21 septembre 2016
Andrea R donné 30 $
21 septembre 2016
St. Germain auto body donné 25 $
21 septembre 2016
St. Germain auto body donné 25 $
20 septembre 2016
Harmony T donné 40 $
15 septembre 2016
Mary B donné 25 $
12 septembre 2016
Lorilei W donné 50 $
12 septembre 2016
Ashley H donné 20 $
11 septembre 2016
Amber C donné 25 $
11 septembre 2016
Jeff F donné 50 $
11 septembre 2016
Jennifer S donné 30 $
11 septembre 2016
Amanda H donné 25 $
11 septembre 2016
Charlene M donné 50 $
8 septembre 2016
Lindsay S donné 25 $