Other ways to get involved
There's lots of ways you can support Ronald McDonald Houses and help keep families together. Here are some ideas to get you started.
McDonald's Coin Boxes Support Ronald McDonald Houses
Small change can make a very big difference for Ronald McDonald House families. Each time you drop your spare change in a coin box you're helping the more than 25,000 families supported by Ronald McDonald Houses in Canada.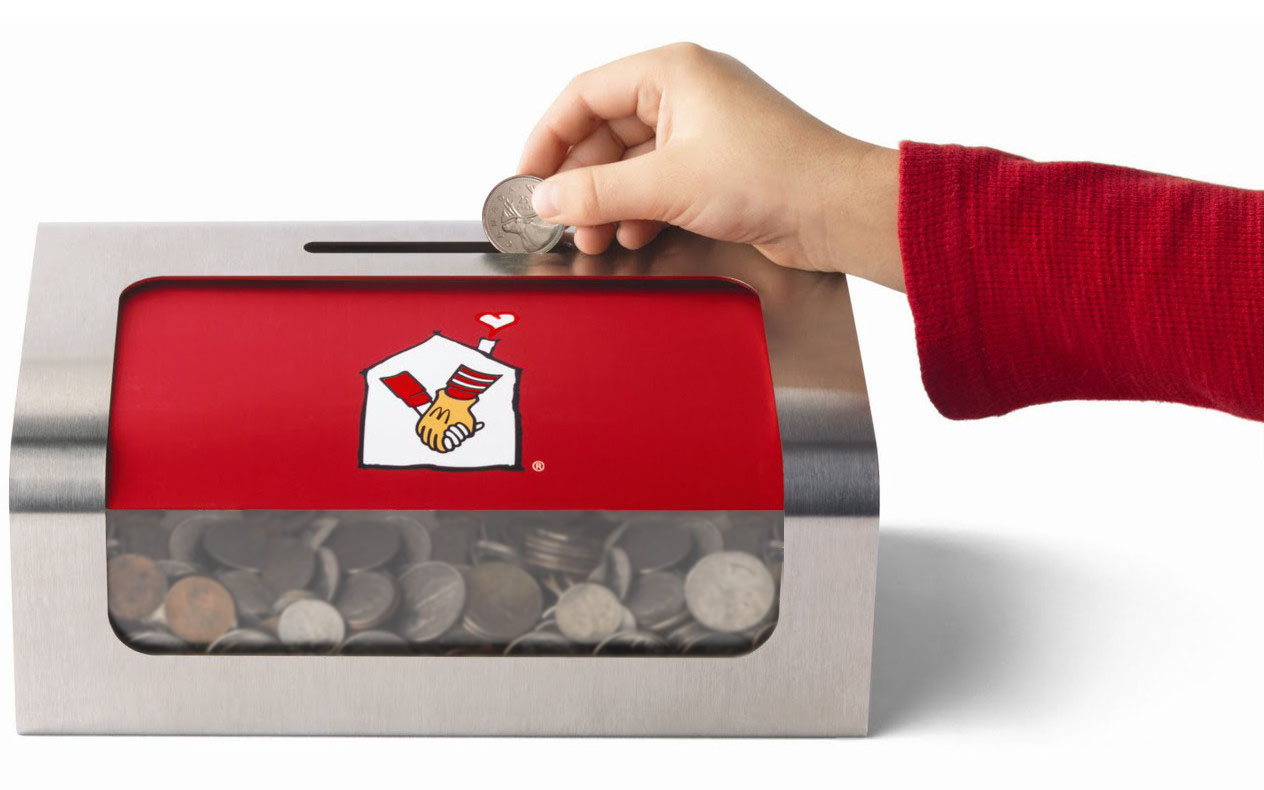 Volunteer
Thousands of volunteers across the country help to serve Ronald McDonald House families. Volunteers get families settled in, cook meals, host craft nights, offer emotional support and help in any and every possible way. Their dedication isn't just appreciated by the staff of the House, but also by the families who grow close to them during their stay there.
Volunteer at your local House or Family Room
Donating goods
When your child is sick, something as little as having to buy a toothbrush can feel like an overwhelming burden. To help relieve families, our Houses have all the essentials of home available to them. Everything from garbage bags and canned goods, to movies and toys for the kids. Our Houses will use donations to buy these items, but they'll also accept items themselves if it's an easier way for people to help. Visit your local House's website to view their current wish list.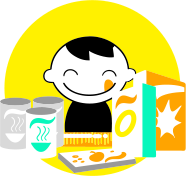 Food
Canned goods
Non-perishable food items i.e. snack bars, crackers, etc.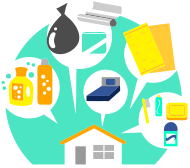 Home Essentials
Garbage bags
Aluminum foil, plastic wrap, sandwich bags
Laundry detergent and fabric softener
Bath and bedroom items (towels, shower curtains, sheets, pillow cases)
Personal care products (deodorant, dental floss, toothpaste, soap, shampoo, conditioner)


* Since we host so many families, we need these items in bulk.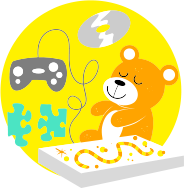 Toys
Board games
Stuffed animals and dolls
Books for various reading levels
Puzzles
Video games (rated E)
Movies (rated G)
Balls and outdoor games


* Because we host immune-compromised children, we can only accept new toys.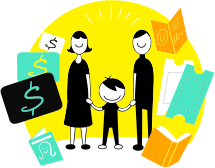 Other items
Long-distance phone cards
Gift cards for local grocery stores, gas stations and department stores
Greeting cards and postage stamps
Transportation vouchers (buses, taxis, trains)
Passes to museums, cultural and sporting events